WOSANA brand accompanies families
in their everyday life.
Our mision
Our mission is to support everyday strive to maintain the family well-being by listening to its needs and ensuring safe, natural and healthy products accepted in every home.
Are you and your family
living a fast-paced life?
Choosing safe and natural WOSANA products, you cater both for the optimum functioning of every family member and for the household budget.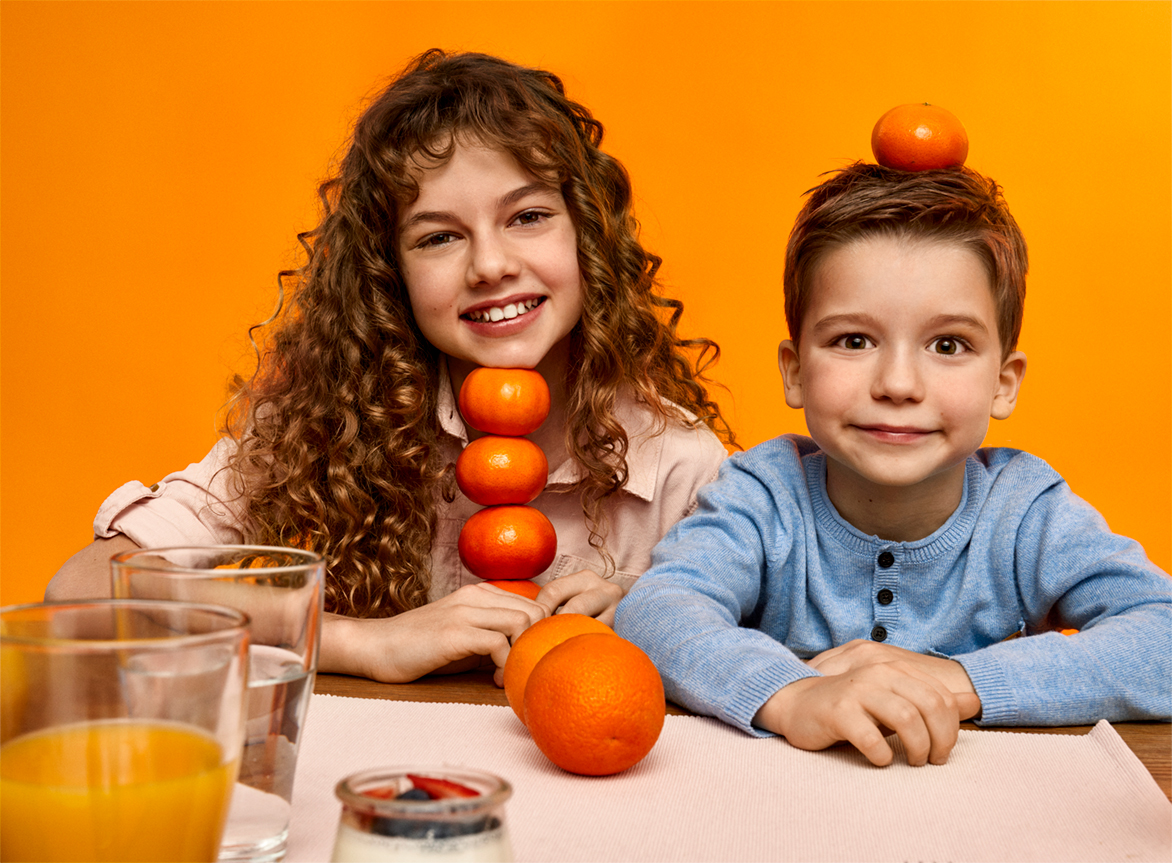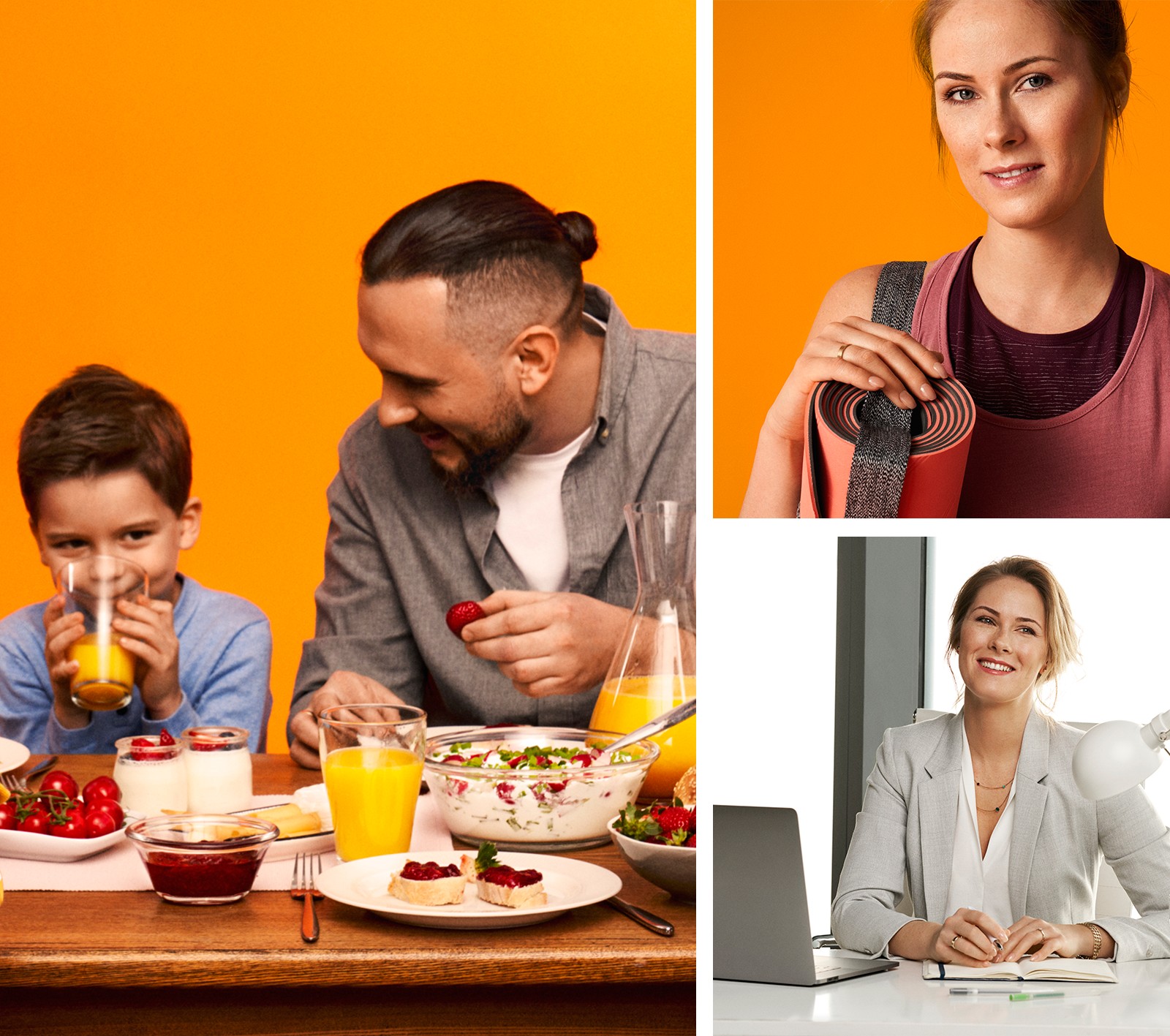 Breakfast, school, work, fitness workout, weekend trip…
WOSANA is pleased to support everyday activities of any type, understanding varied needs of every member of your family.
Our vision
The vision of WOSANA brand is to become a broadly-recognised, trustworthy brand preferred by families, present in Poland and on Central European markets, with a diverse proposal of product brands.
What do we believe in?
Safety
Aseptic technology, rigorous quality control and carefully developed formulas enable us to create solutions of excellent quality which complement the everyday diet in a natural way.
Trust
We are close to the families and listen to their needs. We create products with no preservatives, ensuring natural hydration and providing nutrients.
Tradition
As an experienced Polish manufacturer of water, juices and drinks, we have nurtured family values for more than 25 years, accompanying our customers in many everyday situations.
Family
We are proud of the family product portfolio, meeting the needs of family members at every stage of their active life, starting from the child's birth to the professional life and pursuit of one's hobbies.
Simplicity
WOSANA brand guarantees simple and clear product ingredients with no unnecessary additives and preservatives.
Reliability
We keep developing regularly, expanding both the product portfolio and the competences. We monitor the market closely, adjusting the offering to the changing customers' tastes and the dynamics of the modern families' lives.
Our History
2019
There is a cutting-edge warehousing shed created in Andrychów with a mobile high-storage rack system. The plant implements also another aseptic manufacturing line for bottling drinks and juices.
2018
A new administrative building is erected in Turów, supporting efficient performance of the development strategy.
2017
Avallon buys 100% of WOSANA SA shares. This success was made possible by the investment in the cutting-edge aseptic line, improved manufacturing capacity and a versatile offering, comprising water, juices and drinks.
2017
Turów: erection of the shed and increasing the warehousing space. Thanks to using the flow racks, the warehouse has ca. 2,200 pallet spaces now.
2016
In connection with the growing market demand for mineral and spring water a new, fully automated manufacturing line is created in Turów. From now on, more efficient manufacture of water in 0.5 l bottles is possible.
2016
Two cutting-edge lines in Andrychów. A new line for bottling drinks and juices (PET) in an aseptic technology, with no preservatives added, is created. Also the manufacture of drinks and juices with no preservatives in 200 ml cartons starts.
2015
Optimising the warehouse in Andrychów thanks to flow racks for pallets. The system enables to move goods on the racks cost-free. Also the pallet loading process gets automated.
2015
In Damnica, new warehouses with loading ramps, space with goods storage racks as well as office and staff facilities are created.
2010 - 2014
The IFS Food Certificate (International Featured Standard) is received subsequently by all WOSANA plants, i.e. in Andrychów, Damnica and Turów.
2009
Ownership structure change: Paweł Łysoń, President and majority shareholder of WOSANA SA, buys the minority shares of the shareholder called: EU Enlargement Fund Participations (Luxembourg) SA, becoming the sole owner of the company.
2006 - 2009
The manufacturing plant in Damnica obtains a certificate for the HACCP food safety management system. All the three manufacturing plants are also certified to EN ISO 22000:2005 "Food Safety Management Systems – Requirements for any organisation in the food chain".
1999
WOSANA signs an agreement with financial investor, Raiffeisen EU Enlargement Fund Participations from Luxembourg.
1998
WOSANA starts to manufacture Mama i ja water which will soon become the flagship product of the company. The water receives an approval of the Institute of the Mother and Child and later a positive opinion of the Children's Memorial Health Institute.
1997
The legal status and name of the company change from Lemarpol Sp. z o.o. to WOSANA SA
1996
After 5 years of activity, it is time to open the third plant, this time in Damnica near Słupsk, on the outskirts of Słowiński National Park.
1994
The second manufacturing plant is started in the picturesque regions of Jura Krakowsko-Częstochowska, in Turów.
1991
Lemarpol Sp. z o.o. manufacturing fizzy drinks is founded in Andrychów.
update post 2630
update post 2618
update post 2530
update post 2261
update post 2259
update post 2255
update post 958
update post 862
update post 864
update post 866
update post 868
update post 944
update post 949
update post 936
update post 941
update post 953
update post 931
update post 927
update post 846
update post 912
update post 873
update post 850
update post 842
update post 2514
update post 2251
update post 1573
update post 1387
update post 2212
update post 2200
update post 1403
update post 1249
update post 890
update post 886
update post 887
update post 1882
update post 879
update post 882
update post 876