Refreshing fruit drinks for the youngest. Available in appealing, extremely colourful packagings.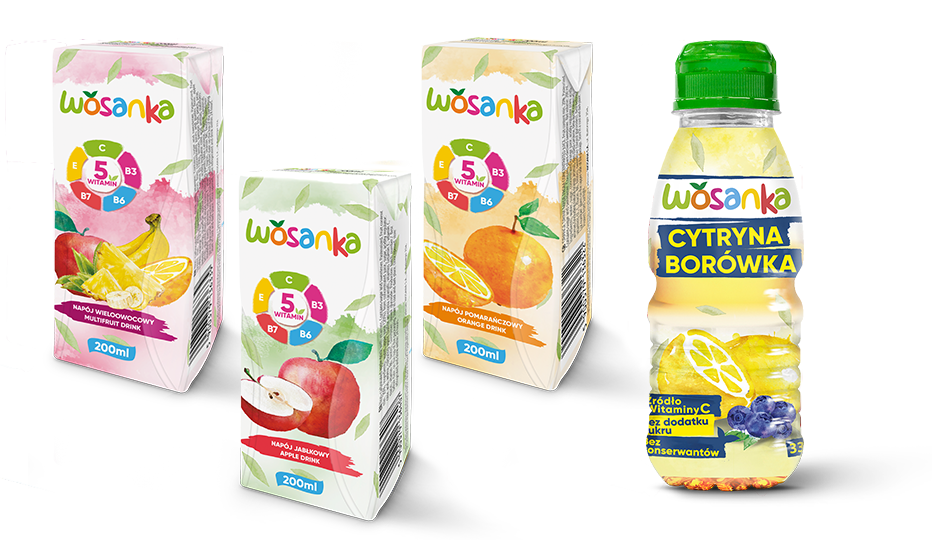 Especially for the youngest
We created a series of WOSANKA drinks in cartons 0.2 l in four beloved flavours, including juicy apples, ripe oranges, sweet bananas and multi-fruit one, as well as in the bottle 0.33 l with the lemon and blueberry flavour.
Carton drinks are enriched with vitamin B3, B6, B7, C and E which improve immunity and stimulate normal development. We do not use any preservatives in the manufacturing process and sugar is replaced by stevia, a natural plant-derived sweetener.